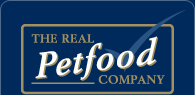 T +44 (0)1352 735533
E enquiries@realpetco.com
The Real Petfood Company Ltd
Kinmel Park
Royal Welsh Av.
Bodelwyddan
LL18 5TQ






We have included a number of links to websites which may interest you. Please note that we are not responsible for any information on these web sites and do not necessarily endorse products, services for sale or opinions stated on these websites.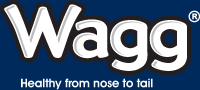 Wagg is a well known, popular brand of quality pet food, offering exceptional value for money. Wagg is available in all major supermarkets, as well as in many independent pet stores.
Harringtons produces top quality pet food at attractive prices. Striving to give your pets wholesome food free from any artificial flavours or colours, Harringtons is stocked in the UK, Canada and Europe.
The principal trade body representing the UK pet food industry.
PFMA comprises of over 70 member companies which accounts for over 90% of the UK market. The aim of PFMA is to be the credible voice of a responsible pet food industry.